Quality Garage Doors, Longer Lead Times – Why They're Worth the Wait
– By #South Dakota Overhead Doors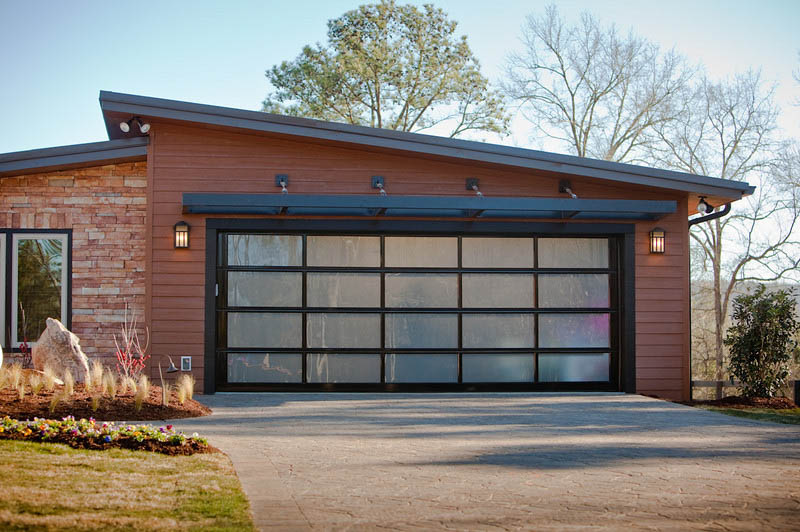 With summer becoming a fading figure in our rear view mirror and the roaring chill of winter quickly approaching, we've already got our sights set on spring. Amid an ever-fluctuating journey with lead times and increasing prices on products like garage doors, opener systems, parts, and more, our latest orders are already expanding our installation timeline into the reaches of March and April. In this blog, we're here to tell you why you should really consider ordering your new garage door now and why they'll be worth the wait.
For starters, there's no better time to start planning future upgrades to your home than right now during the fall/winter. With low temperatures, dreary conditions, and unpredictable weather, exterior home improvement is nearly impossible anyway, so there's no use in rushing to find a new garage door immediately unless you absolutely need it. Whether it be for your home or for your business, choosing a new garage door is no small feat and requires consideration, time, and planning.
Sure, you could invest in lower-grade, cheaper doors that you can buy at your local home improvement store, but you'll sacrifice quality, reliability, security and more by rushing to install doors that aren't built for longevity. Over time, the chances of your garage door causing you trouble grows exponentially by opting for lower-quality doors. Is it worth the hassle of spending less on a garage door today, only to have to pay for costly repairs in the future? We certainly don't think so!
By ordering a custom garage door, designed by industry leaders like Clopay and C.H.I., you're certain to see the longevity you're looking for with your door, backed by the reliability, safety, and security that comes along with a quality garage door and professional installation. Furthermore, you'll find an abounding assortment of design, materials, and colors that allow you to custom match the look of your door to the exterior of your home or business. As the largest moving object in your home – these things matter. A new garage door is an investment in at least a decade of operation – something we all come to rely on 365 days a year. We can assure you it's worth the investment.
Knowing that it may take some time to not only perfectly customize your new garage door, but allow for adequate production time, the sooner you begin the ordering process, the better. With lead times pushing 3-4 months, your fall/winter order will set you up for success for a spring installation.
Here at South Dakota Overhead Doors, our garage door experts are not only skilled in garage door repair, but we're well-versed in the consumer buying process that comes along with investing in new garage doors and opener systems. At the end of the day, we're here to ensure the process is as smooth as possible from the moment you visit our showroom in Rapid City to the moment we schedule and install your new garage door and/or opening system.
Curious to see what our showroom looks like? Check out our latest Facebook video with Kim and Cadence!
---
Last Modified: