Get with the Q
– By #Me
Ready or not, myQ Technology has reimagined ways to improve your life. Using your smartphone, you can now easily and seamlessly manage, control, and grant access to your home. All you need is a garage door with a compatible Liftmaster opener and an internet signal that reaches your garage. Take a look at some of the amazing features below when you download the myQ app on your smartphone or tablet.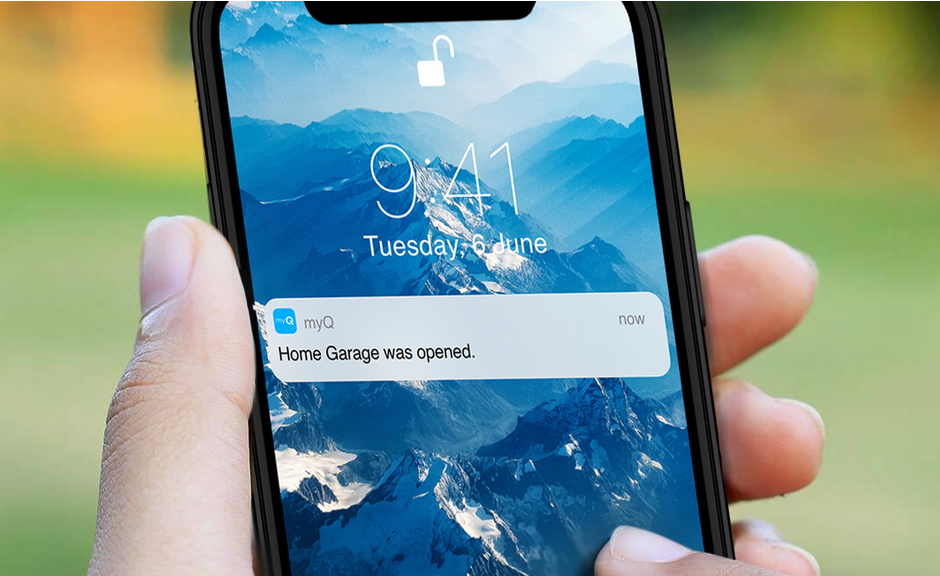 Notifies you when your garage door opens and closes in real time.
Your garage door can be opened, closed, and monitored remotely from any location.
Connect to myQ and set up "Amazon Key" with your Amazon Prime account to grant the delivery driver access to the garage to drop off your boxes and never worry about theft again.
Set your garage lights to turn on or off at predetermined times during the week and your garage door to close.
You can give up to five people access to your garage and control when and how they can access it.
When your garage door has a problem, Real Time Diagnostics immediately sends you a report and connects you with a reputable repair company (like us!)
Available on iOS and Android mobile devices
Android devices: Download the app from the Google Play Store
Apple devices: Download the app from the App Store
In addition to smart garage door openers, myQ offers a full line of scalable smart home access solutions to meet your needs including like Yale lift master locks, smart garage cameras, and smart garage door openers with cameras to help you have peace of mind when it comes to the security of your home. Added benefits include:
Watch deliveries in real time to protect your packages and grocery deliveries from theft, damage, and bad weather. Also, lock your garage entry door while the delivery is taking place to restrict access to the house.
While traveling or at work, real-time video monitoring lets you see who is coming and going.
Additionally, you can enjoy enhanced smart-home features by integrating myQ with
Amazon Key
com
Clare controls
IFTTT
Resideo
Ring
Vivint
There are so many universal advantages to myQ Technology. Call South Dakota Overhead Doors today to find out if your existing garage door and opener are compatible with myQ Technology. We will assist you in customizing and acquiring the best products for your requirements. We'll even help you download the app and show you how to use its features so you can feel safe and confident.
---
Last Modified: